All products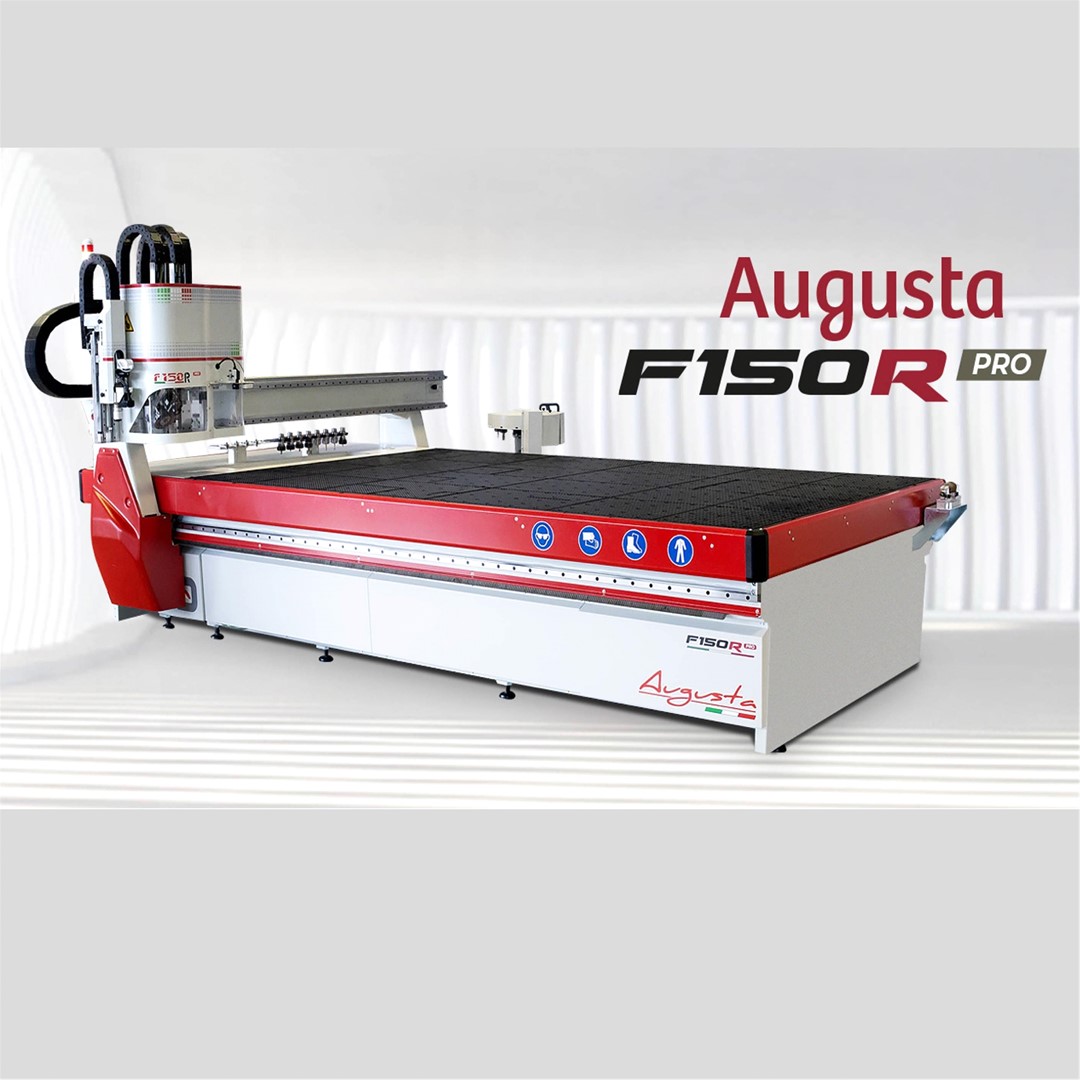 All products
Augusta F150R PRO - F150R-PRO
Cutting plotters to control. The load-bearing structure of the plotter has a monolithic base in thick steel, strongly ribbed and extremely rigid. All the parts have a very high precision that guarantees stability and quality over time.
The base is equipped with a strong stability characterized by adjustable feet with a maximum availability of 24 feet.
Through this machine it is possible to process the following materials:
Skin
Gum
Paper and Cardboard
PVC
Polyurethane foam
Alucobond
Gaskets
PTFE
Polycarbonate
Wood
Feather
Dibond
Plexiglass
Aluminium
Solid surfaces
3D
Forex
Pendulum working

X 1600- Y 2050- Z 150 mm
X 3050- Y 2050- Z 150 mm
*Pendulum double working area

Z axes independent

Up to 4 independent units

Power supply

Tree-phase 380/400 50 Hz

Tool change

Up to 13 positions + 12 positions (configurable)

Working area

X 2050 – Y 1600 – Z 150 mm
X 3050 – Y 2050 – Z 150 mm
X 4500- Y 2050- Z 150 mm
X 7600- Y 2050- Z 150 mm

Speed PRO

X 90- Y 90- Z 30 mm

Speed AREA

X 90- Y 90- Z 30 mm
Compatible Models
Compatible Models
All printer models compatible
with the selected product.
F150R-PRO